Gas Furnace or Boiler
Question Topic
Gas Furnace Or Boiler General Maintenance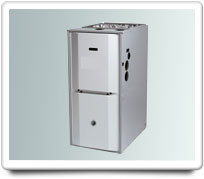 Home-Wizard™ calculates your ideal home care program to avoid problems with your Gas Furnace or Boiler, but sometimes trouble can still occur. Here are answers to questions about gas furnace or boiler general maintenance.

QUESTION FROM Krista
I have a radient heat boiler under a foot of water will it be okay if dryed out or will it need to be replaced
---

ANSWER FROM HOME-WIZARD
Dear Krista:

It should be alright, but without being able to physically inspect it, its hard to tell. You should have a professional inspect it, and test all of its safety features to be sure. Especially any electrical items that may have gotten wet, and the burner.

Hope this is helpful.
Home-Wizard.com

QUESTION FROM phil baker
I have a boiler, approx 10 yrs old, in our new home's basement. I've never even heard of one! The radiators in the house all get nice and warm and look majestic. What do I need to do to the boiler? There are controls on it that I don't recognize.
---

ANSWER FROM HOME-WIZARD
Dear Phil:

The most important thing you can do for your hot water heating system's boiler is having a trained service technician do an inspection and maintenance servicing of it once a year. Other than that, you should ordinarily not need to make adjustments during its normal operation.

Having this annual inspection and servicing done is VERY important, both from a safety standpoint and also for energy efficiency. The safety inspection includes checking the pressure relief valve and ensuring that your burner and exhaust ducting are both operating correctly.

The things that you should have your service technician do are shown on our furnace webpage of our online Maintenance Library at:

http://www.home-wizard.com/maintenance/furnace.asp

If you have any additional questions, just let us know.

Hope this is helpful.
Home-Wizard.com